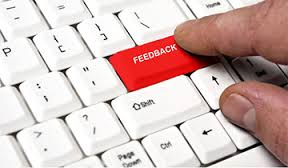 A recurring theme we see among small businesses is a general lack of performing market research. We've seen many an entrepreneur spend millions on product development and splashy ad campaigns without ever asking the question, who is my customer and what do they need?
Whether you do primary market research (surveys) or secondary market research (buying reports, surfing the web for free data, etc.) you need to know who your customer is and what they need.
Today I'm going to focus on online surveys. Online surveys are an extremely efficient way to gather market intelligence quickly and on a low budget. Over the past few years a number of great new tools have become available to suit virtually any online survey need.
Before we get to that here are a few suggestions on how to get your audience to complete your survey if you're running it yourself:
1. Offer them something in return for their time
This can be any number of things but most often you offer a randomly selected prize or you offer a discount on your products or services.
2. Keep it short
The longer your survey is the fewer people are going to complete it. Focus on the burning questions. Find out how long it takes you to take your own survey and state that up front so people don't quit half-way through.
3. Advertise it
If you put your survey on some back page of your site nobody is going to notice it. When you send regular newsletters put a big notice in there. If you run regular display advertising, make one of your ads about a special offer for completing the survey. On your website make it a pop-up but allow visitors to close it once and forever.  The bottom line is you need a big bold call to action.  You need to convert prospects to complete the survey just as you would with any lead generation effort.
Ok, let's get to the tools.
Our tool of choice for running surveys completely in-house is Survey Monkey. It has a beautiful easy to use web interface that allows surveys to be completed via web link, email or even on Facebook. Surveys can also be embedded on your own site. They have a great free edition that allows up to 10 survey questions and 100 responses, plenty for many small businesses.  If you need more horsepower Survey Monkey has a variety of plans from  $19 to $69/month.  Survey Monkey produces amazing reports that can be exported to Excel and has a great tool for collecting customer testimonials.
AYTM (Ask Your Target Market) provides tools for generating your survey and 4.5 million consumers in 5 different countries to provide responses.  It is the tool of choice if you can't easily generate your own target group (ideal for early-stage start-ups). At a starting price of $0.95/response the service isn't inexpensive but it is quick, accurate and you can get responses from consumers that don't already know you or your product. If you wish, you can also survey your own list completely free and with no strings attached.
Google is a newcomer to the survey market but is making waves.  They are similar to AYTM but cost just $0.10/response for general consumers or $0.50/response for specific demographics and/or geo-targeted responses. Google obtains their survey responses by asking one consumer one question to gain access to premium content. While Google costs less than AYTM they do not offer a free option for using your own list.
Ten Thousand Foot View has experience creating and running surveys with these tools and uses industry best practices to ensure accurate results.
Are you considering hiring an agency to manage your Search Engine Optimization? Check out what we offer right here.