Sell With Search!
How future clients will find your business.
Hire us for exceptional management of your paid & organic search marketing campaigns.
Get agency quality & tools without giving up the personalized service of a dedicated consultant.
Why Choose Us?
We focus on campaigns that generate the highest profits for your business. We offer an amazing service at a competitive price and there are no contracts!
We deliver a personalized service; your main contact will always be the person that directly manages your ad campaigns. Our agents specialize in the services they provide to your business, and use best-in-class management & reporting tools.
Search Engine Marketing
We provide fully integrated search engine marketing services to suit any budget.
SEM
Our Google Adwords or Bing Ads management fees start at just $299/month.
Search Engine Optimization
We offer a full range of SEO services available a la carte or bundled as a package.
SEO
Our comprehensive SEO bundles are a great value starting at $599/month.
Facebook Ads Management
Get more leads and sales with a high performing Facebook Ads campaign.
Facebook Ads
Promote your business on Facebook Ads from $299/month.
Get a Free Consult
Let's have a chat about your project or set up a free campaign audit.
Great!
We can have a new ad campaign up and running for you in a few days.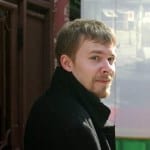 "As a small company in a competitive field, we face several challenges in driving the right leads to our website. Ten Thousand Foot View worked with us to understand our market and set up an effective campaign that drives well-qualified traffic."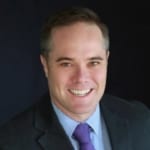 "Ten Thousand Foot View is a phenomenal AdWords and FB Advertising partner!  They deliver strong value through their expertise and focus on these channels, passion for results, and aligned fee structure."
Over 190 Businesses Have Chosen Us, Including:
Experience You Can Count On
Let's talk about your project!