As an SEO agency, we've been using Yoast for several years for our WordPress clients. With a wide range of free features and a paid upgrade for additional functionality, it has been our swiss-army knife for WP websites.
However, there is a new tool that offers more functionality for free. Note they do have paid versions, but most sites don't really need that advanced functionality.
Enter Rank Math.
Note: This article was updated on August 19th, 2021.
DISCLOSURE: Some of the products mentioned in this post may contain affiliate links that at no additional cost to you, we may earn a small commission. Importantly, we only promote products that we use ourselves.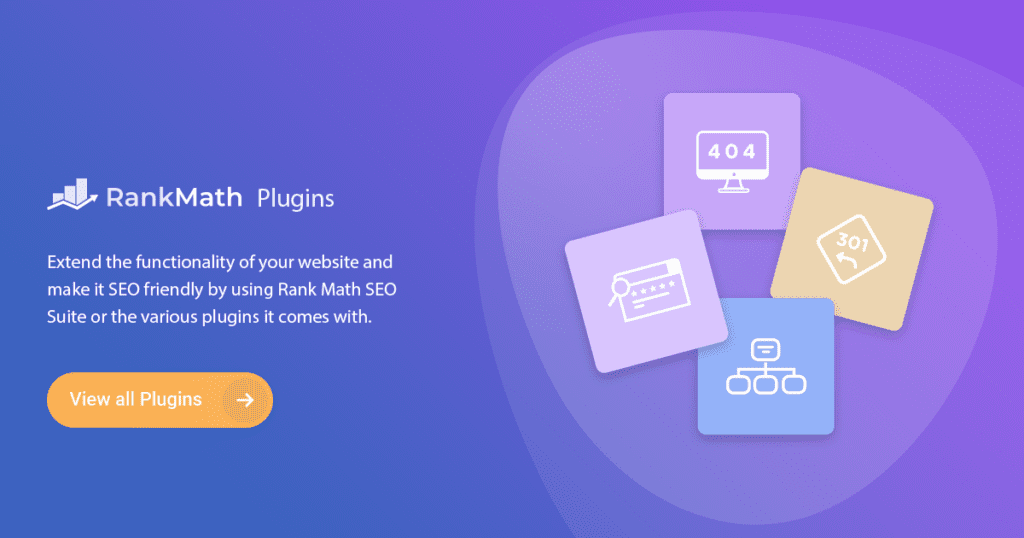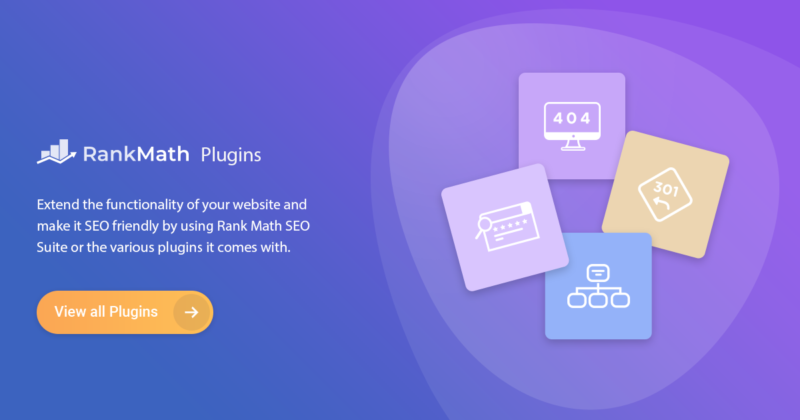 Okay, so why use Rank Math instead of the tried and true Yoast?
Size Matters
Here's what our typical onsite SEO stack looked like with Yoast:
Yoast (meta tags, sitemap and content analysis)
Redirection (manage 301 redirects and 404 errors)
Accelerated Mobile Pages (configure AMP for articles)
Glue for Yoast SEO & AMP (connector for Yoast and AMP)
Schema & Structured Data for WP & AMP (configure schema for pages and posts)
Auto Image Alt Text (adds any missing alt image text tags to images to ensure indexing)
And here's what our onsite SEO stack looks like with Rank Math:
Rank Math (meta tags, sitemap, redirection, schema, alt image text/title)
Accelerated Mobile Pages (configure AMP for articles)
Using Rank Math clears out a lot of plugins. Anything you can do to eliminate unnecessary plugins is going to (a) speed up your website, (b) improve the stability of your website, and (c) reduce website management time. And, the Rank Math plugin is about half the size of the core Yoast plugin further reducing load times.
Fast and Easy Transition
Rank Math offers a Wizard to migrate from Yoast, Redirection Tools, etc. and has "glue" built in to support most AMP plugins. The entire installation takes just a few minutes and couldn't be easier.
Tools are Optional
As indicated above, Rank Math includes many of the tools you'd otherwise need a plugin for. But if you'd prefer to continue using your Redirection or Schema tool, for example, you can certainly do so. Rank Math offers a simple panel for turning different tools off and on.
Additional Free Functionality
As I mentioned, Rank Math offers a free version with many more functions than the Yoast free edition. As such you get some capabilities included that you have to pay for with Yoast.
For example, you can target up to 5 keywords with Rank Math vs. the free edition of Yoast, just 1. And Rank Math includes WooCommerce support for free, which is only available in the Premium Edition of Yoast.
Besides all the plugins above that Rank Math incorporates, there is also an external links management and a built-in SEO audit tool. The external links management tool allows you to automate things like adding a 'nofollow' by default to external links. The audit tool provides a complete website analysis with scoring and identifies issues that need fixing. If you don't' have a heavy-duty tool like SEMrush, this isn't terrible.
Paid Options
If you do opt-in for a paid version of Rank Math, you have two options currently at $59 or $199/year. Both options support multiple sites, so if you're an agency you don't have to pay for each client site you add. Additional features include keyword rank tracking, a more powerful schema generator, and 24/7 support.
Similar User Experience to Yoast
Most of the functionality you'll use regularly, like adding meta tags to a post, works very similarly to Yoast. While there are a few differences and gaps they are pretty minor.
First, instead of Yoast's SEO ratings of 'bad,' 'ok,' or 'good,' Rank Math scores your content out of 100. I prefer this as it provides much more granular feedback about the content and what certain changes will do.
Second, compared to Yoast, Rank Math only offers basic readability analysis. That said, there are way better tools available to assist with spelling and grammar. We use Grammarly at Ten Thousand Foot View. Using Grammarly's full content analysis does require copying/pasting content back and forth between two browser tabs, but the results are worth it. The free edition of Grammarly is brilliant for most writers. And if you only want basic spelling and grammar checking, you can do that directly in WordPress (or anywhere else) using the browser plugin.
SEO Analysis Shows Similar Results
We've run a number of websites through the SEMrush content analysis tool and have seen only minor differences after switching from Yoast to Rank Math. In the vast majority of cases, you are not going to lose any SEO performance by making the switch.
You Can Always Switch Back to Yoast
When installing Rank Math, I recommend disabling but not deleting Yoast and any other plugins you're replacing. If you ever decide you want to roll back to Yoast, it's an easy matter of simply removing Rank Math and reactivating the previous plugins. Keep in mind that you will need to manually optimize any content that was created since the changeover.
Summary
Until Rank Math came along there was really only one choice for WordPress SEO. Having a second option is good for everybody, except perhaps Yoast. That said, I expect this will push Yoast to improve their product. Maybe they'll build-in more functionality, reduce their premium edition pricing, or streamline their code. In the meantime, for us and our clients, it's going to be Rank Math moving forward.