To say that the title of this post is an over-dramatization would be a fair assessment. But due to a confluence of industry changes, social media ads performance may be dropping like a rock.
Apple's big privacy update (IFDA) has rolled out and so far only about 4% of US iOS users have opted in for tracking
Third-party tracking cookies are on their way out by the end of 2022
Ongoing privacy concerns are driving social media giants to scale back targeting options
Many major media companies are facing legal action and could potentially have to break up (realistically this is several years away from happening)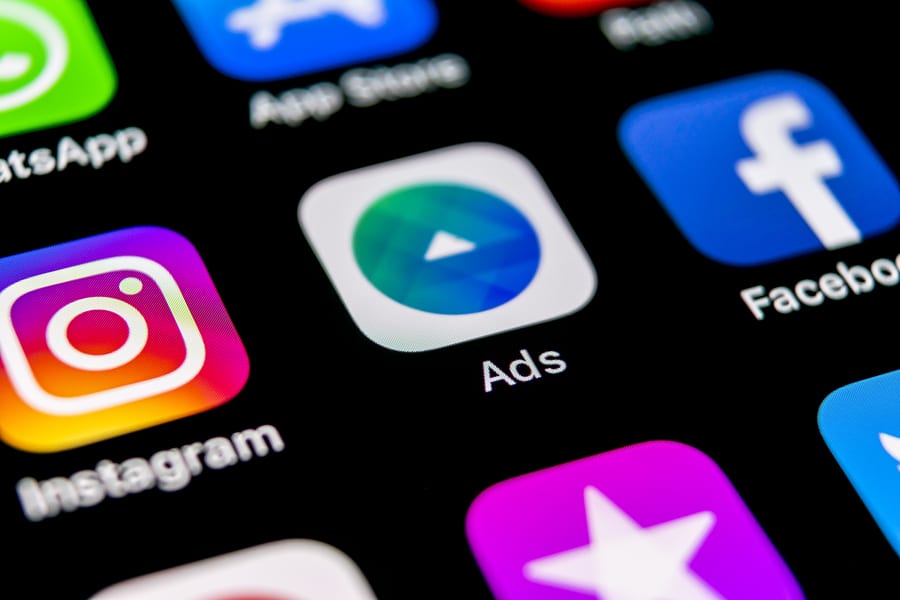 Some advertisers have done exceptionally well with social and while they may see a drop-off in performance, will continue to profit in 2021 and beyond.
But if you're an advertiser or agency that's just been scraping by on Facebook/Instagram/Snapchat/Twitter/TikTok/Pinterest, you need a plan B pronto! While it's also true that Google Ads performance will take a hit, that will mainly be on Universal App campaigns and targeted display/video ads to a lesser degree. Paid search certainly won't be immune to these changes, but the impact should be minimal relative to other channels.
With that in mind here are your best options.
Paid Search Ads (Google Ads and Microsoft Ads)
If you're already investing in paid search it should be a relatively easy matter to rebalance your spending between this and your existing social media ads campaigns. If you're not already running paid search we strongly recommend seeking out an expert freelancer or agency to help you get started.
Microsoft Ads is an intriguing option. While Google has come to rely a lot more on audience data for bidding, Microsoft is still very search-query centric in their approach. The reason for this is simply that MS doesn't have that many "logged in" search engine users. This could mean that while Google sees a decrease in performance, MS just keeps humming along. Also, as advertisers migrate from Social to Google, Microsoft is likely to see a much smaller bump in fresh marketers.
SEO (Search Engine Optimization)
While organic search does use personalization, that's not a major driver of overall SEO performance. If you're already running an SEO program this is the perfect time to double down. If you're not running SEO, this is a great time to get started.
Also, consider upgrading your content marketing game. Whether you're blogging, video blogging, or podcasting, try doing more and integrating that with your SEO. Importantly, don't forget to transcribe all your video/audio content in your posts.
Amazon Ads
If you manage an online shop and have relied mainly on social media up until now, Amazon may be the answer. Amazon ads that run on publisher inventory will take a hit, just like everybody else. But native ads, particularly search ads (those that run on the Amazon platform) will not be affected by Apple's privacy changes.
Divide and Conquer
If you've been putting all your eggs in one basket with FB/IG Ads, this is a good time to diversify. Yes, social platforms are all going to take a hit. But some platforms will be impacted less. Plus, just spreading your budget around some can unearth new growth opportunities. And besides, we all know that it's easier to generate a higher rate of return when not maxing out your FB/IG spend.
If you're selling consumer goods you should consider any and all of the following options: Pinterest, Snapchat, and TikTok.
If you're another type of B2C, you should have a look at Snapchat, TikTok, and Twitter. And, if you're a B2B, it's time to get on LinkedIn Ads. One of the great things about the LinkedIn option is that the vast majority of targeting is built on user-provided profile information like job title, employer, demographics, and so on. This means any privacy/tracking changes won't have much impact on this platform.
One caveat with going multi-platform is it's going to be more work. If you're outsourcing that means higher overhead and it could be that your agency doesn't even offer these services.
Go Native
Depending on your product niche, it may make sense to try Native Ads with Outbrain or Centro. Native ads are simply ads the mimic regular content very closely. "Native" works the same way newsfeed ads work. Because the ad looks like natural content, there is no ad blindness that occurs with standard banner ads.

I don't personally have any experience running native ads, but it's intriguing conceptually.
Of course, native ads also use personalized targeting, so they could be in for a big performance adjustment too.
Email Marketing
Almost all advertisers should be doing some kind of email marketing. Once you've acquired an email address the cost to market is almost zero. In terms of return on investment, Email still rules the roost. Email is the perfect vehicle for lead-nurturing and with services like Mailchimp and others, it's easy to customize/personalize your content and offers.
Furthermore, Email is one medium that will not be affected by new app privacy controls. Right now is the perfect time to upgrade your email marketing program.
Summary
It sure appears that social media ads won't be the darling marketing channel for much longer. That said, these platforms have faced many challenges before and managed to still come out on top (I'm talking about you Facebook). Facebook has already rolled out CAPI to enhance audience management and conversion tracking. We've implemented this with all of our FB Ads clients.
While we all should be concerned about user privacy, somebody has to pay for these "so-called" free services. If ads are no longer profitable there are few options for publishers and app providers. They will be forced to turn to a pay model or simply cease to exist. I'm not sure these are great options to serve the public, are they? How many consumers are willing to pay a subscription for Gmail, TikTok, or Instagram?
Feel free to reach out to us if you'd like to diversify your marketing channels. You can schedule a free consult and campaign audit right now.