In this continuing series for specific industries, I'm covering Google Ads for SaaS (Software as a Service) in this article.
SaaS for this article includes any web-based software or web "app" offered on a pay-as-you-go pricing model. Note that this doesn't include mobile apps, typically advertised using specialized app campaigns like Google's UAC (Universal App Campaign) through various app stores. I'll touch on these in this post, but write a separate article to cover that in more detail.
We work with several SaaS clients that include B2C and B2B solutions with pricing anywhere from a few bucks to several thousand dollars monthly.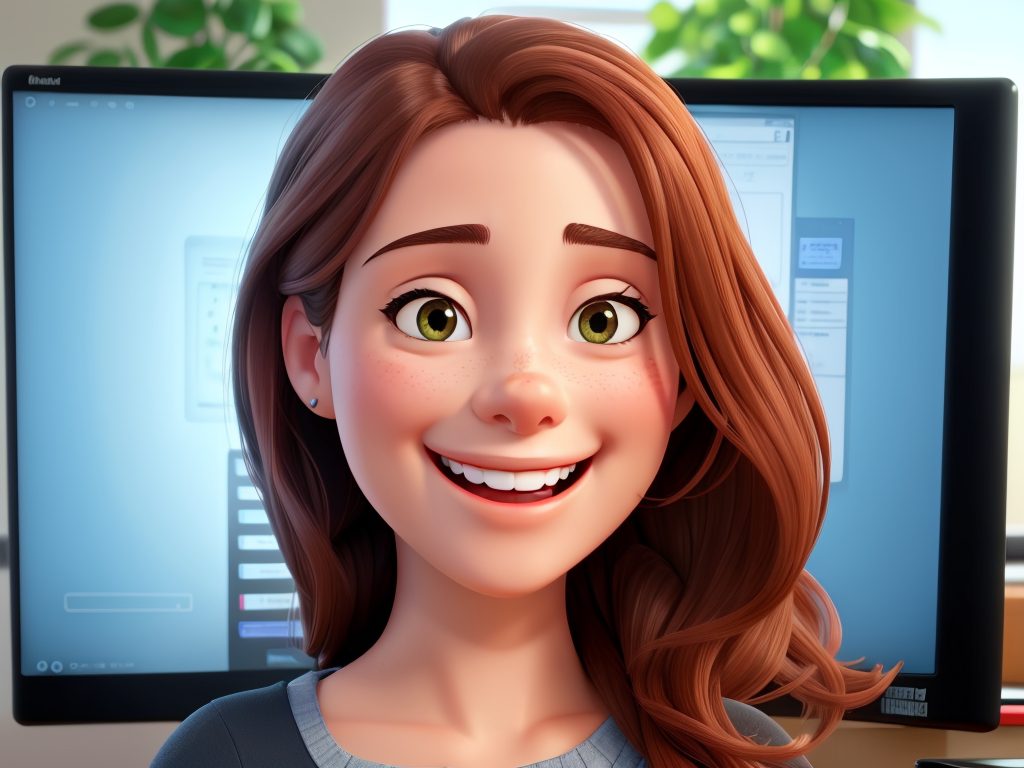 DISCLOSURE: Some of the products mentioned in this post may contain affiliate links that at no additional cost to you, we may earn a small commission. Importantly, we only promote products that we use ourselves.
Before going any further, here are a few words about the scope and constraints of this post.
Scope & Constraints
The strategies and tactics outlined are broadly applicable to most advertisers that offer a web-based SaaS. However, every business is unique, so every Google Ads implementation needs to be as well. This article alone shouldn't be the basis for building and optimizing your Google Ads campaigns. You should always work with an experienced Google Ads expert or take comprehensive training before making this investment.
Business Model
There tend to be three major business models that SaaS companies offer. Choosing the right model is crucial to achieving success. I'll describe how each one works and the benefits and drawbacks of each. And I'll touch on where each one may work best.
In each of the models, there tend to be different pricing tiers and it's customary to offer some kind of a discount if customers commit to an annual vs. monthly subscription.
Freemium
Freemium is a name given to a SaaS that offers a completely free version that's a minimally viable product in its own right. The free version shouldn't have any time limitations but will contain a subset of features compared to paid versions.
The real trick is to make the free version useful enough to ensure wide adoption while at the same time offering attractive upgrades to convert free users to paying customers.
If you don't get this right you may well end up getting no free users or virtually only having free users. As free users may cost you hosting fees, support costs, etc., this model can be difficult to accomplish. One common practice providers use with "freemium" is to give users free upgrades upfront on a trial basis. The hope is that once a user tries the upgraded functionality, they will pay for a subscription after they get downgraded back to the free version.
One great thing about the freemium model is that it tends to be relatively easy to convert paid ads into free users, so you can build a customer base very quickly.
Free-Trial
Under this model, the provider offers a free trial that is typically time-limited, e.g., 30 days. Sometimes, the application's utility is also limited, but the idea is for potential customers to try it before they buy.
If you have a really good offering, you can certainly convert a healthy portion of free trial users to regular subscribers. The other benefit of this model is that you can remarket to free users via email once their trial expires.
The major downside from a marketing perspective is that you may be able to drive a high volume of free trials but then get a very low conversion rate to subscribers. I'll touch on how to mitigate this issue in Google ads with value-based bidding later in the post.
Free Demo
The free demo is just how it sounds. Users can sign up for a live or sometimes self-guided product demo. A guided demo will show many of the product features, but the product itself won't be usable at all.
A salesperson will present a live demo. This model is more popular with higher-cost solutions for B2Bs. The main reason is that complex solutions often require longer assessment and direct contact with prospects. Usually these types of products also require some customization and might be priced specifically for each client.
Google Ads Eccentricities
In this section, I'll cover some specific things you need to be aware of when running Google Ads for SaaS.
Long Lead Times Are an Issue for Conversion Tracking
Especially with "freemium," the long lead time between when somebody clicks on an ad and pays for the software can be lengthy. Even if you sync offline conversions from a CRM or upload them manually, you won't be able to capture anything 90 days after the click.
Therefore it's important to model your outcomes and use projected conversion values based on whatever information you have. The same goes for implementing value rules for audience segments you know will usually pay more and stick around longer.
Search Campaigns
Paid search lead generation campaigns will probably always be where you spend the most and where you drive the most sign-ups.
As there tend to be no borders for this type of product, breaking up your campaigns into large geographic markets at the country level is safe. I strongly urge most SaaS advertisers to start with the USA unless they already have traction in another market.
Campaigns should also be subdivided by high-level keyword type. For the most part, you will drive traffic from topical keywords, but you should also cover your product and/or company brand and possibly competitors. I recommend avoiding competitors with a strong presence unless you have a strong use case for why your product is better. There is no harm in testing, but if you find "competitor" keywords require a 5x higher CPA, you should shut that down.
Start with phrase and exact match keywords, and ensure you use qualifiers to avoid running to adjacent markets or the wrong audience. For example, you should avoid consumers if you only sell to businesses. This article about avoiding consumers may be quite helpful here.
Regarding negative keywords, you should exclude your competitors if you plan not to target them.
As with any search campaign, fully utilize your RSA ad copy slots and add all applicable assets (formerly called ad extensions). Make sure, above all else, that you distinguish yourself from your competitors by clearly stating features and benefits that are unique to your application.
If you offer similar functionality to most competitors but at a lower price, ensure you state your price, include price extensions, and explain that you offer the same or even better value. Ensure that your call to action matches your exact offer. For example, don't just say "free sign-up" when offering a free trial or version. Be clear, each visitor to your website is gold.
You should try to focus on developing a "language" that's specific to your product. While features and benefits may be similar to your competitors, you should try to say it in a unique way and then use that language consistently as part of your brand identity. We help our clients with this if they don't have this part nailed when we start our engagement.
Your average CPC will vary widely depending on the size of your niche, potential client lifetime value, and number of competitors. If you sell a general-purpose CRM, for example, your CPCs may be sky-high.
Minimum healthy budgets for SaaS are hard to pin down in advance. You should always plan on starting with at least 25 conversions per month. If you have relatively low CPCs, a great offer, and a free trial or version, you can easily hit that threshold with $1,000/month. Have higher CPCs, sell to businesses, and offer a live demo? Count on $5,000/month+ just to be able to start optimizing your campaigns.
Remarketing Campaigns
The window for remarketing will vary greatly depending on what type of software you offer and to whom.
Importantly, you must carefully segment your visitors, free users or free trial members, and others. Just as critical is when to engage with them, what to offer, and whether to use remarketing ads vs. email remarketing, or both.
Here are some examples of remarketing campaigns we run for our SaaS clients:
Offer a discount for three months to people who signed up for the free trial and never purchased a subscription
Run a series of features and benefits ads to 90-day users that came to the site but didn't convert on your free offer
Offer a free month of "premium" to free users who haven't logged in for over a month
If you offer complex software, I strongly recommend running video remarketing ads in addition to image ads. It'll help get your message across more clearly.
Unfortunately, while the Discovery Network was amazing for remarketing, Google now only offers audience signal targeting, which prevents you from remarketing on that channel. Thus, you're stuck with GDN and YouTube Ads until Google's new "Demand Gen" campaigns launch shortly. No matter which remarketing channels you run, I recommend that you always layer on some contextual (content) targeting along with your audiences to improve the chance they will see your offers exactly when they think about different solutions.
Also, don't forget to exclude existing paying customers from targeting wherever applicable.
Normally, budgets for remarketing are small compared to search. But in the case of SaaS, where you can have large audiences, this can be more like 15-25% vs. the typical 5-10% we'd run for other markets.
Performance-Max Campaigns
Once you've nailed search and remarketing you should expand with Performance-Max. P-Max will automatically find additional keywords that drive incremental conversions and work up the funnel to raise awareness too. Over time, this can help drive higher CTRs and CVRs through your other Google Ads campaigns and channels like organic search.
As with search, aim for 25 conversions/month. Any less, and you might find big performance swings from one week to the next. I've written a guide on how to set up P-Max, which is applicable here.
As always, I strongly recommend running branded search in a separate search campaign. If you don't want to run branded at all you should block your brand variations with the account-level negative keywords tool.
Furthermore, contemplate incorporating your main set of up to 1,000 negative keywords into your account-level negatives list. This action will prevent your ads from appearing on matching queries and placements across all campaign types, encompassing P-Max, display, search, and video campaigns.
Other Campaign Types
If you offer a mobile app version of your software, I recommend investing heavily in Universal App Campaigns (UACs). These campaigns work automatically based on the content of your Google Play Store listing and creative copy, images, and video you include in your campaign. Start with an "installs" campaign as your goal. If you want to set a target CPI (cost per install), $1.50 is a good place to start.
The great thing about UACs is that they drive installs and should help drive paid subscriptions. But they also dramatically increase the number of product reviews and raw installs on your Play Store listing. Who wants to download an app with 50 installs and no reviews?
If your account budget is substantial (approximately $25,000/month or more), you might consider running video, discovery/demand gen, and display campaigns independently of the P-Max campaign. Remember that although this approach will provide you with enhanced insights and greater campaign control, you could notice a potential decrease in overall performance. These campaigns should be oriented more towards pure branding and influencing decision-making. It's important not to gauge their success solely based on CPA (Cost Per Acquisition).
Campaign Optimization Notes
Depending on your business model, you should expect many conversions to be delayed from the original ad click. Therefore, it is imperative that when you optimize, you use a fairly large lookback window. I recommend reviewing no less than one month of data depending on typical conversion volume and avoiding reviewing any period that would fall within your trial data range.
For example, if you offer a 14-day free trial on August 17th, I would not look at anything more recent than August 2nd. This is because many people won't upgrade to a paid version until they are forced to. So, a good date range to look at for analysis may be the month of July for simplicity.
Tools and Other Tips
As explained above, I strongly recommend tracking your paid sign-ups and values as additional conversions. If so, you should use some tracking solution that will facilitate this. CallRail can be a decent option, noting that you'd still need to upload offline conversions manually.
Since you have development capabilities in-house, you might also want to consider building the tracking integration directly into your app and order processing solution. If you can store the GCLID information with each user, you can track and sync additional orders up to 90 days after the original click date.
I also recommend advertising on Capterra, a powerful platform for SaaS products.
Google Ads for SaaS Summary
SaaS advertising with Google Ads requires following all the common best practices. But also, you must be very data-driven and ensure you capture all the valuable actions users take.
Clearly state your unique value proposition and distinct features and benefits. This is what will drive customers to you instead of your competitors. Determining the right business model (freemium, free trial, or demo) based on your product characteristics is just as important. Getting this wrong will almost certainly end in failure.
If you follow what's in this guide, you should vastly improve your chance for success.